Cyber Monday is one of the best online shopping deals that you can get.  It is safe to say that we all appreciate a good bargain, be it picking up a good laptop for work, a cloud PBX system for business, or a video game for fun. That day is the best day for you to get them and this article will explain in more detail on what is Cyber Monday.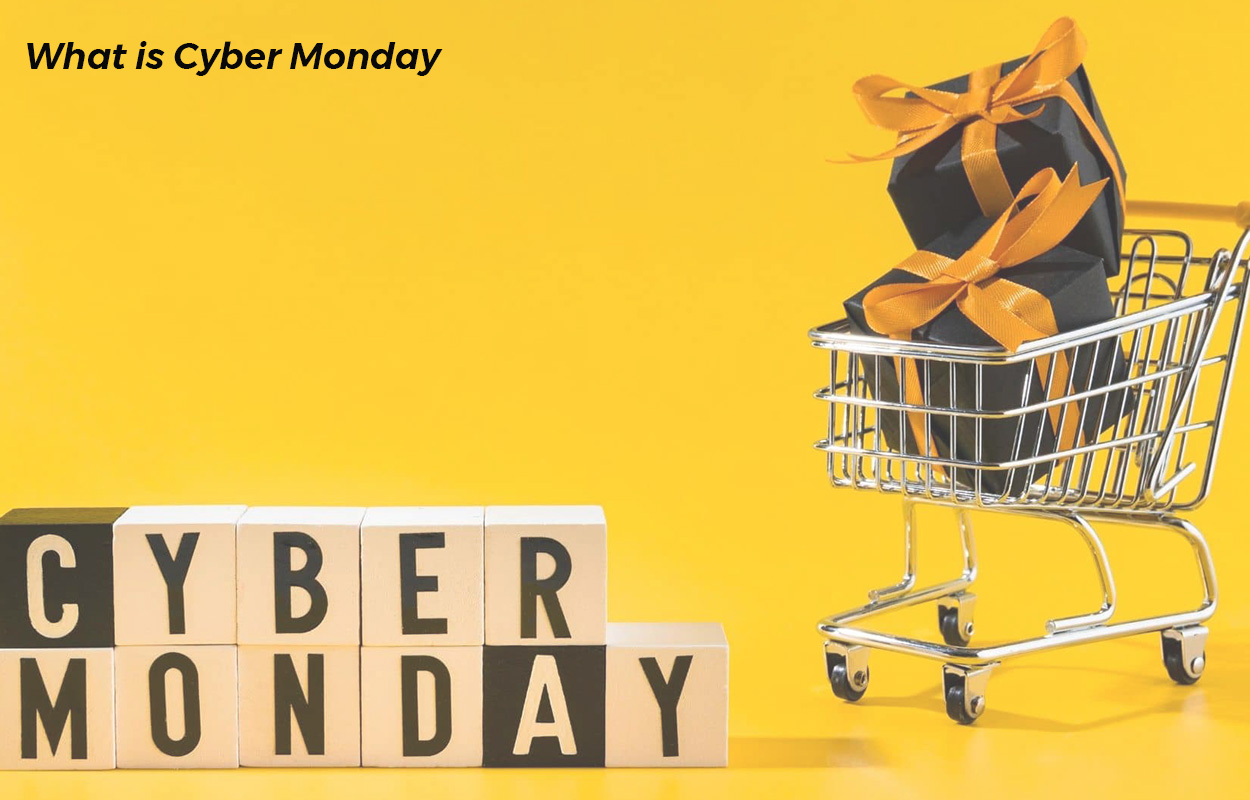 Cyber marketing is a marketing term referring to the first Monday after Thanksgiving in the United States. It is a 24-hour online marketing campaign that was created by businesses to encourage customers to shop online.
What is Cyber Monday
Cyber Monday is often referred to as an extension of Black Friday sales. is an online shopping deal that was declared a commercial holiday by shop.org in the year 2005. The date of this year's online shopping falls on the 28th day of November.
This Cyber Monday has now surpassed Black Friday sales as one of the most important online shopping days of the year. If you are looking for online shopping deals, sign up for newsletters and emails, follow your favorite brands on social media, and look for discounts on their sales.
However, sales begin at midnight and end at midnight as well. However, the majority of the shopping takes place in the evening. The majority of shoppers prefer Cyber Monday to Black Friday. Moreso, it is because you can shop from anywhere on that day since sales are located online.
Cyber Monday versus Black Friday
Cyber Monday and Black Friday are two of the biggest shopping days in the United States. Both days have become inextricably linked as retailers now offer black Friday deals and Cyber Monday discounts aren't limited to the internet.
The term "black Friday" was first used when two investors, Jay Gould and Jim Fisk, caused a market crash by raising the price of gold in 1869. Black Friday is always celebrated the day after Thanksgiving. It represents the traditional opening of the holiday shopping season, with different retailers offering huge discounts. In 2022, Black Friday will fall on the 25th day of November.
Cyber Monday comes just three days after Black Friday. Cyber Monday is a day establish for online shopping. It is the first Monday that comes after the Black Friday weekend. Cyber Monday arose as a result of consumer demand and It is a 24-hour online shopping event. Cyber Monday does not require shoppers to shop in person. Its bargains are available online.
Cyber Monday gives shoppers a chance to snatch bargains from all the stores committed to Black Friday. The dates of these two big events are different, as one starts on the Friday after Thanksgiving and the other on Monday after Thanksgiving. This event is very beneficial to retailers.
What to buy on Cyber Monday
Shoppers are more eager than ever to cut down on holiday spending due to the increase, so brands and retailers are now responding by offering more sales and deals. When Cyber Monday began, it was well known as "tech-heavy deals day," with almost all types of electronics on sale that day, including smart home products, kitchen appliances, and audio equipment.
Here, we've highlighted some of the things that you can buy on that day. The products listed below are some of the most in-demand during the sale.
Clothing
Clothing is one of the categories that we are expecting to see huge deals on during this year's Cyber Monday. This is because the well-known shopping day in 2021 featured a large number of clothing deals. There is a chance that Cyber Monday will have excellent offers on clothing this year. You can shop for any clothing of your choice on Cyber Monday.
Kitchen Items
Kitchen items are one of the most popular deals that you can get on both Black Friday and Cyber Monday. The deals that were seen on that shopping day were staff picks, and they contained notable offers such as a Ninja Foodi air fry oven, a 7-piece cookware set, and a 4-pack of double old-fashioned glasses.
Apple Air Pods Pro 2
This year's early Cyber Monday deals bring in all the new Air Pods Pro at the lowest price that we've ever seen. Air Pods Pro is a device that is now redesigning to provide up to two times more active noise cancellation. Plus, it also has a wireless charging case that produces up to 24 hours of battery life.
Lenovo Chrome Book Flex 3 Laptop
Most shoppers add a lot of laptops from brands like Dell, HP, and Lenovo to their deals. This device has a sleek, slim profile as well as a 360-degree hinge. It allows its users to use it as a computer or tablet. It's designed with an 11-inch touchscreen and a 720-pixel webcam, and its battery can last you up to 10 hours.
Amazon Fire 7 Tablet
One of the cheapest Fire tablet deals on the shopping period includes the Amazon Fire 7 tablet. It is the best-selling tablet that features a seven-inch display and up to seven hours of battery life. It now has twice the storage, a faster quad-core processor, Alexa voice control, and is twice as durable as the most recent iPad mini.
Frequently Asked Questions
This section of the article will be providing you with some questions and answers that will give you more information on what "cyber Monday." means.
What time does Cyber Monday Lasts?
Cyber Monday is just one day a year. Moreover, some retailers, choose to extend the period for up to a week or more.
What time does Cyber Monday start?
Cyber Monday starts at 12:00 a.m. in the morning, after Thanksgiving. It runs for 24 hours and ends at 11:59 p.m.
What's the Distinction Between Cyber Monday and Black Friday?
The main difference between the two is the type of products that the retailers discount and where the discounts are available. However, Black Friday is for bigger ticket items like Apple products and TVs, while its comparison tends to be for smaller products like electronics, clothes, and appliances.
Are prices on Cyber Monday better than on Black Friday?
Yes, they are and it tends to surpass Black Friday for online discounts.
What is Cyber Monday for?
As previously stated the topic this content is talking about is a marketing term for e-commerce sales in the United States on the Monday following Black Friday.
CHECK THIS OUT: